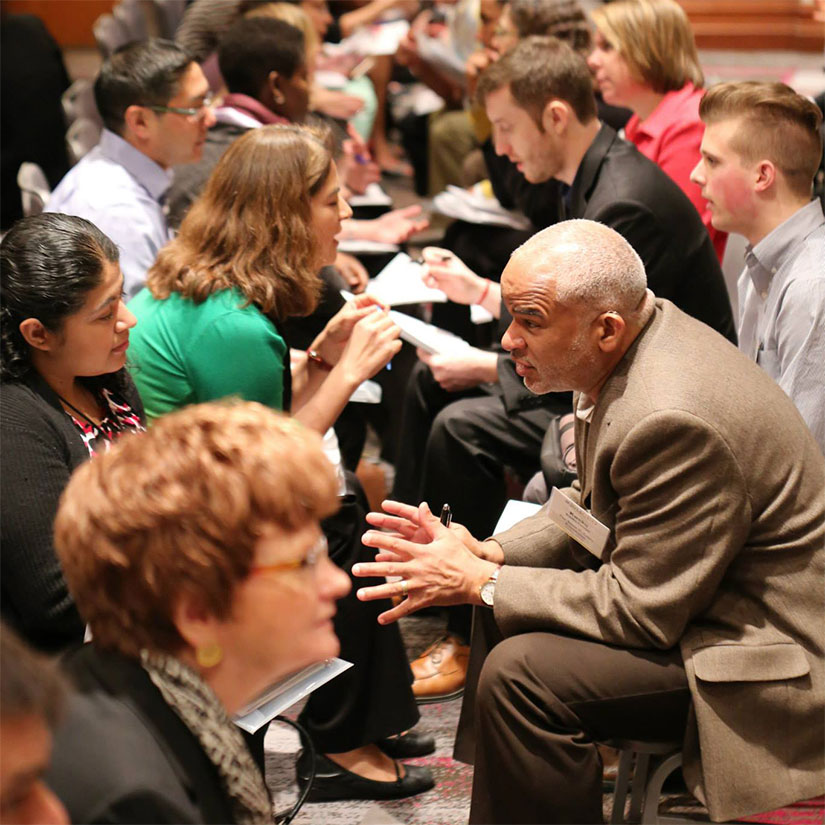 Big Ideas From a Year of Big Challenges
Join GEO's President & CEO, Marcus Walton, at this year's Connecticut Council on Philanthropy's conference, "Celebrating Change: Bold Ideas to Advance Philanthropy."
Event Details
Join GEO's President & CEO, Marcus Walton, at this year's Connecticut Council on Philanthropy's conference, "Celebrating Change: Bold Ideas to Advance Philanthropy."
In this lively, interactive session, local and national philanthropic leaders will celebrate the brightest ideas—lifting up the courageous and necessary changes made by Connecticut philanthropy in the past year, and illuminating the way forward with visionary ideas for transformative, impactful philanthropy. Participants will have the opportunity to engage in the program and give input on which ideas rise to the top for them.
Start: Tuesday, October 12, 11:00 AM Eastern
End: Tuesday, October 12, 12:15 PM Eastern
Register for the "Celebrating Change: Bold Ideas to Advance Philanthropy" conference here.
Back to top