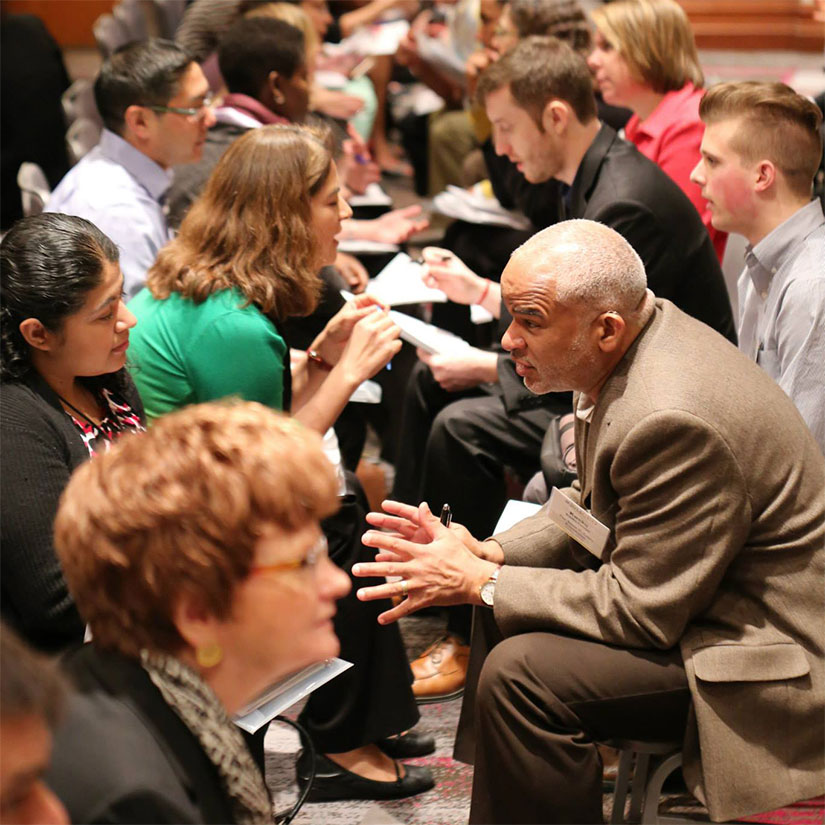 Unmuted: The Webinar
Join us as Andy Goodman and Celia Hoffman present on the Goodman Center's report, "Unmuted: The Webinar."
Event Details
Based on findings from the Goodman Center's new report, this one-hour webinar examines the explosion of videoconferencing triggered by the pandemic and addresses the question: What's really happening when working together face-to-face means screen-to-screen?
As the report's title suggests, by pressing "unmute" and letting thousands of people sound off about their daily experiences in videoconferences, we were able to identify best practices worth emulating along with persistent problems that require attention. Like the report, "Unmuted: The Webinar" is divided into nine sections focused on specific aspects of videoconferences such as structure, leadership and facilitation, engagement techniques, and more; and each section includes data-driven recommendations for improving your videoconferences going forward.
The Goodman Center has been focusing on these kinds of meetings and trainings for more than ten years. In 2008 they published the report, "Dialing In, Logging On, Nodding Off: The True Costs of Teleconferences, Videoconferences and Webinars," and in 2009 they launched "The Webinar on Webinars," to help public interest professionals meet and train more effectively online.
Start: Wednesday, April 21, 3:00 PM Eastern
End: Wednesday, April 21, 4:00 PM Eastern
Please register for the webinar here.
Speakers
Andy Goodman

Co-founder and Director, The Goodman Center

Celia Hoffman

Associate Director, The Goodman Center
Questions?
Contact Sammi Santini
Back to top