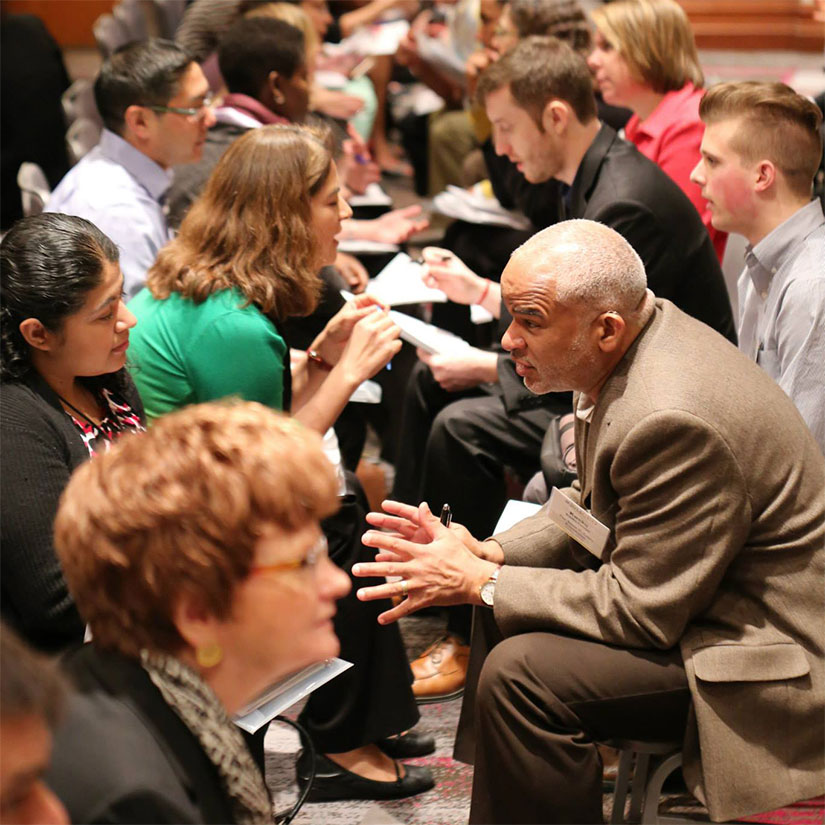 Coffee and Conversation with GEO's President and CEO, Marcus Walton
Join Marcus Walton, President and CEO of Grantmakers for Effective Organizations for coffee and a conversation with local grantmakers in the San Diego Area on Friday, January 31. Hosted in partnership with San Diego Grantmakers.
Event Details
Marcus Walton will join us to hear what you believe are the pressing issues and priorities for our region and how GEO can support our work. Your voice in this exchange is critical! We are proud to partner with this respected national organization to enhance our members' learning and network.
Recently announced as GEOs new president and CEO, Marcus F. Walton, a non-profit industry veteran, has served as a community organizer, non-profit practitioner, grantmaker, leadership coach and collaborative change maker who has successfully harnessed the power of change to develop more effective strategies for cultivating thriving communities.
The appointment of Walton signals a pivotal time for GEO, as it recognizes racial equity as one of the critical cornerstones for effective philanthropy and transformation in its multi-year strategic plan. As a certified executive coach and facilitator, Walton has a decades-long track record of leading institutional change with community-based and philanthropic organizations, including The Cleveland Foundation and Neighborhood Progress Inc. Subsequently, he went on to serve as Vice President & COO of the Association of Black Foundation Executives (ABFE), where he oversaw operations, HR, staff development and the administration of racial equity focused programming. In his most recent role as Director of Racial Equity Initiatives for Borealis Philanthropy, Walton has worked in partnership with 19 philanthropy-serving organizations to move from transactional to transformative partnership models that close access gaps in marginalized communities, increase engagement and improve outcomes.
This event is open to GEO members, Philanthropy CA members and anyone eligible for GEO or Philanthropy CA membership.
Start: Friday, January 31, 9:30 AM Pacific
End: Friday, January 31, 11:30 AM Pacific
Back to top