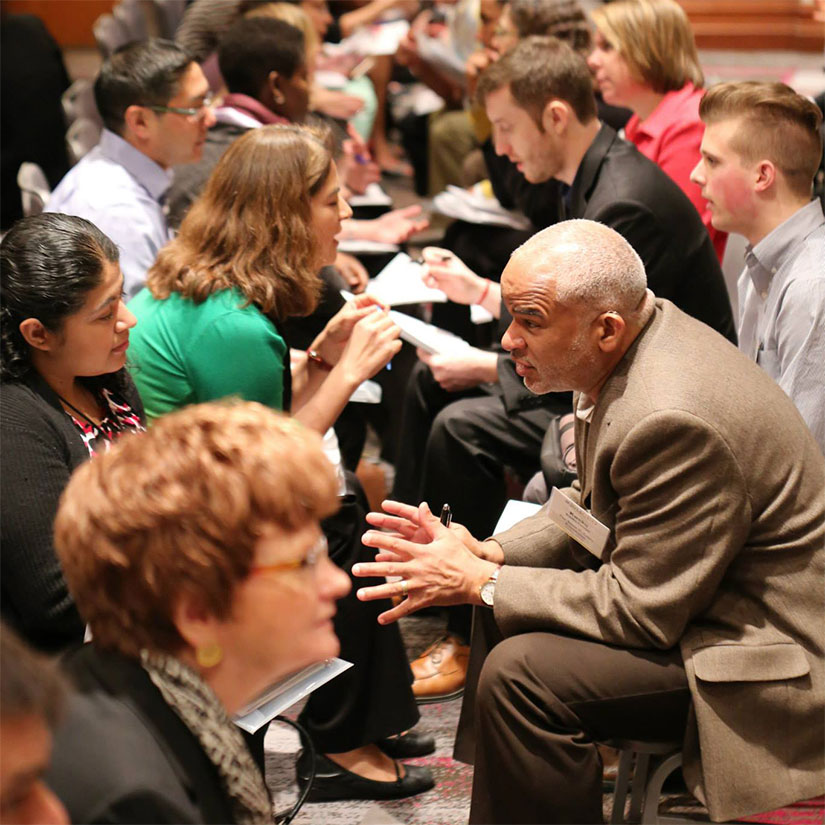 Disrupting Dominant Grantmaking Practices to Share Power and Build Trust
Join GEO and the Convergence Partnership Steering Committee to explore how grantmakers can share power and amplify power within communities.
Event Details
Launched in 2007, Convergence Partnership is a national funder collaborative working to transform policies, practices, and systems to advance racial justice and health equity. Starting in 2017, the Partnership began evolving its vision and strategic direction to address racial justice and health equity, and investing directly in community power and movement building emerged as a core strategy. In addition to what we invest in, we have also been evolving how we invest, leaning into community-determined, trust-based funding by ceding control and working with frontline grassroots organizations to determine where dollars were most needed. We have also streamlined approaches to reporting, placing the onus of due diligence on the funders to understand the work of the grantees, and offering the opportunity for the Partnership to produce an optional podcast for each group of grantees. Convergence Partnership offers an example of what it means to share power with communities, amplify power within communities and use the power of philanthropy to spread the voice and wisdom of communities.
This webinar will feature three members of the Convergence Partnership Steering Committee who will highlight our grantmaking practices and the difference it made for our grassroots partners. This webinar will also coincide with the release of a new tool from Convergence Partnership that lays out a guide for replicating one of our most exciting new practices.
Start: Monday, December 6, 1:30 PM Eastern
End: Monday, December 6, 3:00 PM Eastern
This webinar is free for GEO members and $50 for non-members. To inquire about your membership status or learn more, please reach out to Allison Punch at punch@geofunders.org.
Register here.
Speakers
Brenda Calvin (she/her/hers)

Culture and Inclusion Officer, Health Forward Foundation

Jamie Schmill (she/her/hers)

Vice President of Programs , Foundation for Louisiana

Ray Colmenar (he/him/his)

Managing Director, Healthy California, The California Endowment
Questions?
Contact Allison Punch
Back to top