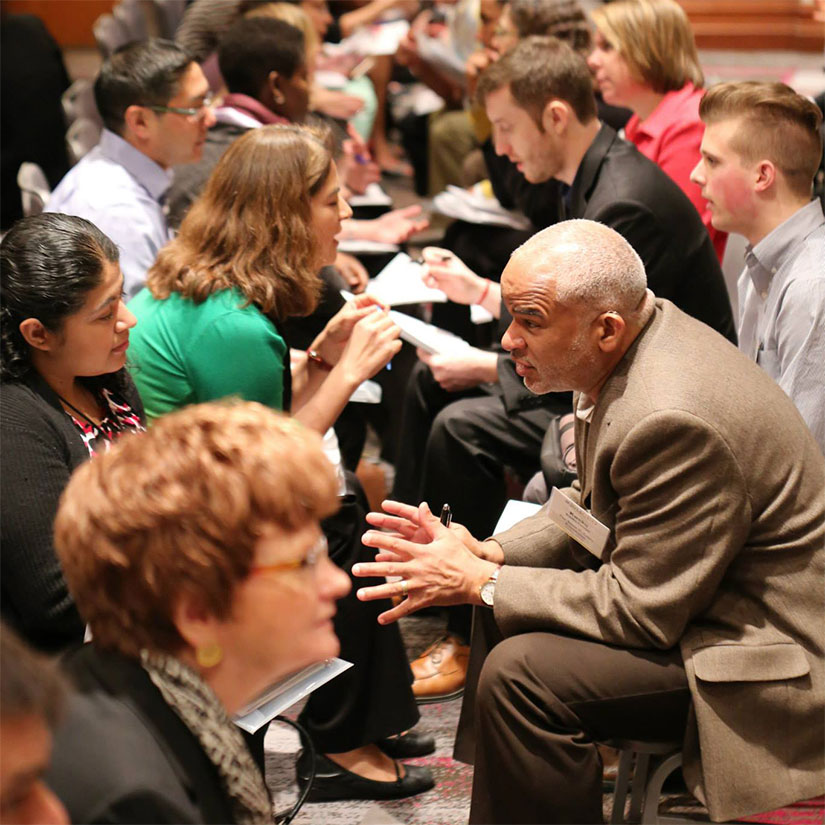 A Healing Centered Approach to DEIA Work
Join this member call to learn how funders can support healing centered diversity, equity, inclusion and accessibility (DEIA) approaches.
Event Details
The past 18 months have clearly demonstrated the need to address diversity, equity, inclusion and accessibility (DEIA) in philanthropy and the non-profit sector as an urgent racial and social justice issue. Approaching conversations about privilege, racism and equity within a workplace setting can unleash strong emotional reactions. Understanding how trauma and stress show up and how to settle our central nervous systems can result in a more fruitful and rich process. It is not without its challenges. In this upcoming GEO membership call, we will share lessons learned from an innovative and thoughtful approach to crafting DEIA organizational culture and policies within a national non-profit.
The Catalyst Initiative at the Minneapolis Foundation, Camille Cyprian of Centered Spaces and Artspace Projects of Minneapolis are piloting a healing centered approach to DEIA. In this session, we will unpack:
Why establishing shared language and themes before addressing structural changes matters.
How being open to process and not attached to outcomes may be uncomfortable for some but is required to arrive at sustainable equitable organizational cultures.
What are some of the challenges of taking this approach?
What are some ways that funders can support healing centered DEIA approaches?
Start: Thursday, October 7, 3:00 PM Eastern
End: Thursday, October 7, 4:30 PM Eastern
Register for this member call here.
Speakers
Camille Cyprian

Founder, Centered Spaces, LLC

Naomi Chu

Vice President, Asset Management, ArtSpace Projects

Suzanne Koepplinger

Director, Catalyst Initiative , Minneapolis Foundation

Tio Aiken

Vice President of Communications, ArtSpace Projects
Back to top