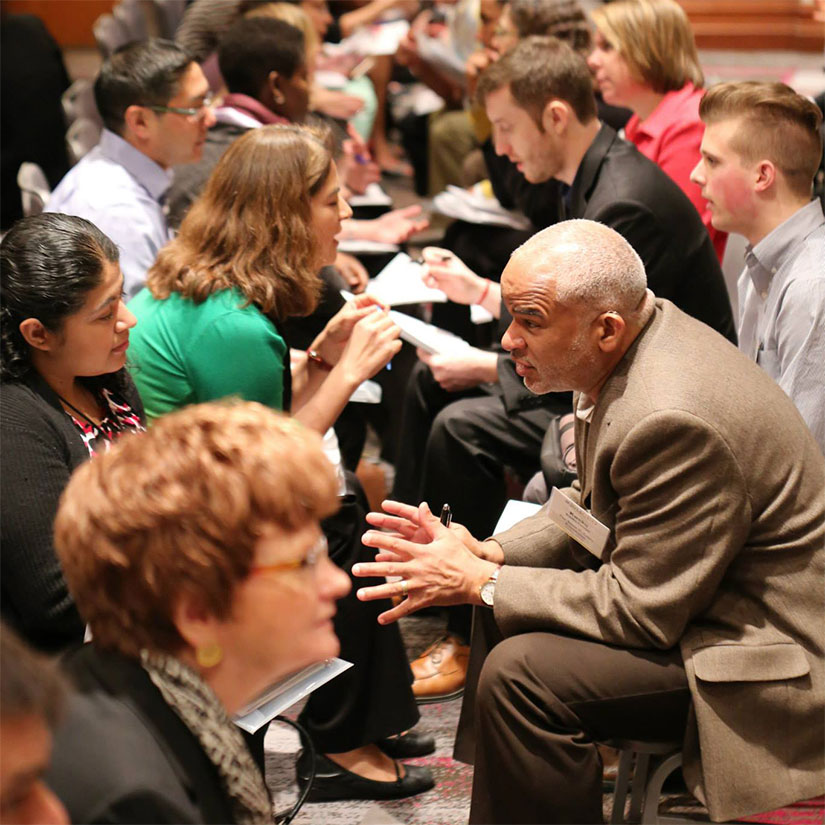 Support, Sustainability and Succession:  A Conversation on Nonprofit Leadership Transitions with an Equity Frame
Participate in this Member Call focused on how funder practices around transitions can hinder or support the ability of leaders of color to be successful in their roles. 
Event Details
The nonprofit sector is experiencing a generational and demographic shift in executive leadership that has been accelerated by persistent racial and economic disparities. These shifts provide grantmakers with an important transformational moment to strengthen nonprofits for long-term success.
As nonprofits become more reflective of the communities they serve, there is even more imperative for grantmakers to support healthy transitions. In this member call, you will have the chance explore how traditional funder practices help – or, more often, hinder – BIPOC leaders who are transitioning into their roles.
During this member call, you will have the opportunity to learn about how leadership transitions intersect with racial equity, hear directly from nonprofit leaders about helpful and harmful funder practices around transition, and reflect on your own practices and what might be some first steps towards shifting your practices. 
In this member call, you will explore:
Funder practices that support or hinder successful nonprofit leadership transitions

How funders can better support emerging leaders of color as they move into leadership. 
What are the elements of a "healthy" transition
Connection between how leadership transitions are supported (or not) and the racial leadership gap in the nonprofit sector
This call has been designed in partnership with the Leading Forward Initiative, a funder collaborative committed to more equitable and just leadership transitions.
Start: Thursday, November 4, 2:30 PM Eastern
End: Thursday, November 4, 4:00 PM Eastern
Speakers
Frances Kunreuther

Co-Director, Building Movement Project

Holly Bartling

Senior Program Officer, General Service Foundation

Kierra Johnson (She/they)

Executive Director, National LGBT Task Force

Rye Young (He/him/his)

Director, Rye Young Consulting
Back to top