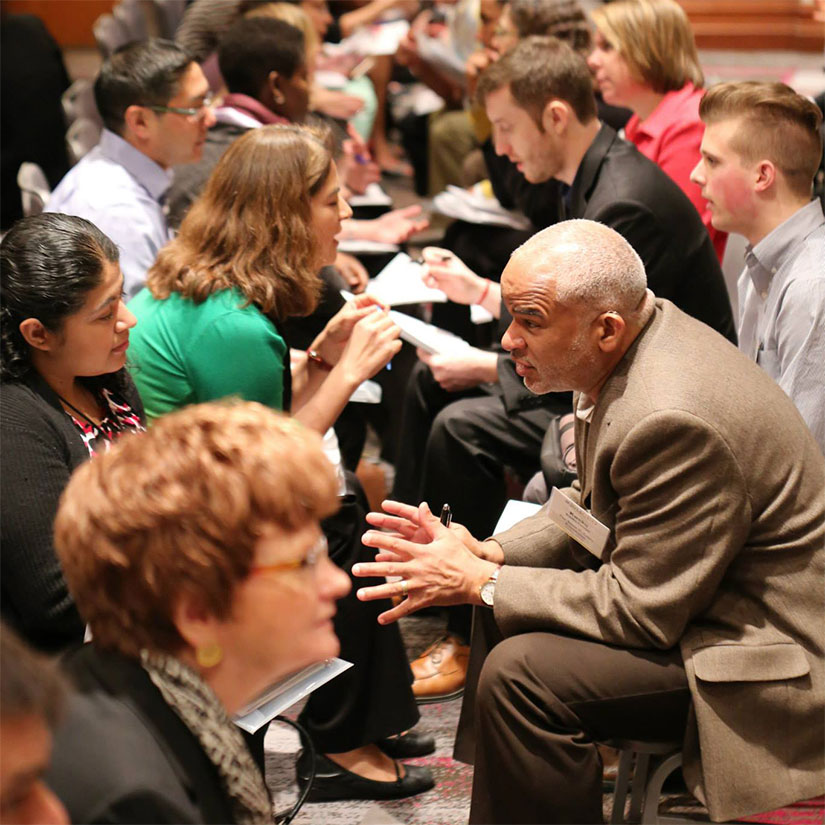 A Conversation with Foundation Presidents on Their Continued Focus on Equity and Inclusion
Join Keecha Harris and Associates and GEO for a conversation with foundation presidents on their continued focus on equity and inclusion.
Event Details
The 2020 election and the Georgia runoffs may be over, but our work sure isn't. The Presidents' Forum is calling foundation leaders to action to make sure racial equity priorities remain urgent for the new administration.
In this virtual roundtable, co-hosted by Keecha Harris and Associates (KHA) and Grantmakers for Effective Organizations (GEO), John Palfrey, president of the John D. and Catherine T. MacArthur Foundation, and Maria Pesqueira, president of the Healthy Communities Foundation, will reflect on what has been accomplished during the first 100 days of the Biden-Harris administration, and implications for the philanthropic sector as they continue or begin to pursue new strategies for centering racial equity within and outside of their organizations.
Start: Friday, April 30, 1:00 PM Central
End: Friday, April 30, 2:30 PM Central
Register for this webinar here.
Back to top