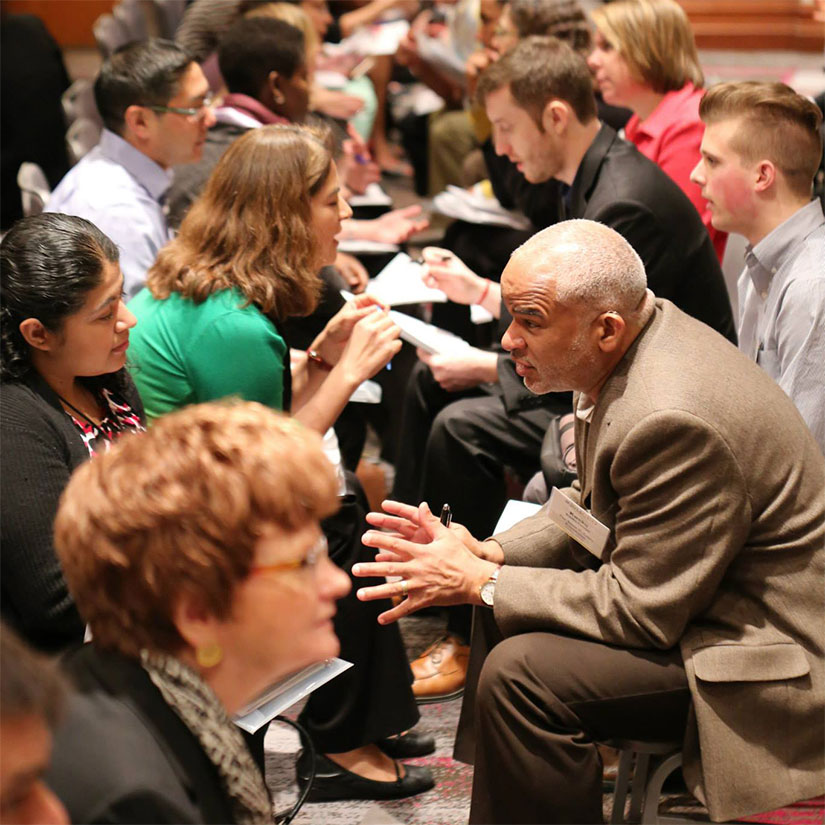 How Community PowerBuilding Became Central to a Foundation's Line of Sight in Advancing Health and Racial Equity
Join GEO and The California Endowment to explore how Community PowerBuilding can be used to achieve health and racial equity.
Event Details
Strategic planning often entails foundations asserting their point of view in prescribed theories of change that remain immutable throughout the life of initiatives.  This doesn't take into account complexity theory or emergent or adaptive approaches.  Mintzberg (2018) argues, "You do not plan a strategy, you learn a strategy." This calls for setting out with initial ideas, learning what's possible, observing how the system reacts, listening to feedback, ground truthing, experimenting and staying open to adding entirely unexpected ways of working along the way.
The California Endowment took the traditional route in creating a framework of ten outcomes and Big 4 results for a 10-year, $1.7 billion place-based, policy, systems-change initiative. In this session, The California Endowment will share how they stumbled, humbly listened to community partners to "learn strategy" and pivoted to adapt and evaluate "people power" as both a means and an end to achieving health equity for those deeply impacted by structural racism. 
Board members of grantmaking institutions and learning/evaluation/strategy officers and consultants are strongly encouraged to attend. 
Program Goals:
Share the foundation's emergent learning journey over a ten-year partnership focused on community powerbuilding.
Examine the roles played by the foundation and its board. What did it take?
Describe and discuss some of the challenges confronted along the way.
Preview how the lessons learned are shaping the foundation's next generation programming.
Start: Tuesday, April 20, 3:00 PM Eastern
End: Tuesday, April 20, 4:30 PM Eastern
Speakers
Karthick Ramakrishnan

TCE Trustee, University of California, Riverside

Robert Ross

President & CEO, The California Endowment

Hanh Cao Yu

Chief Learning Officer, The California Endowment

Consultant, Tom David Consulting
Questions?
Contact Sammi Santini
Back to top