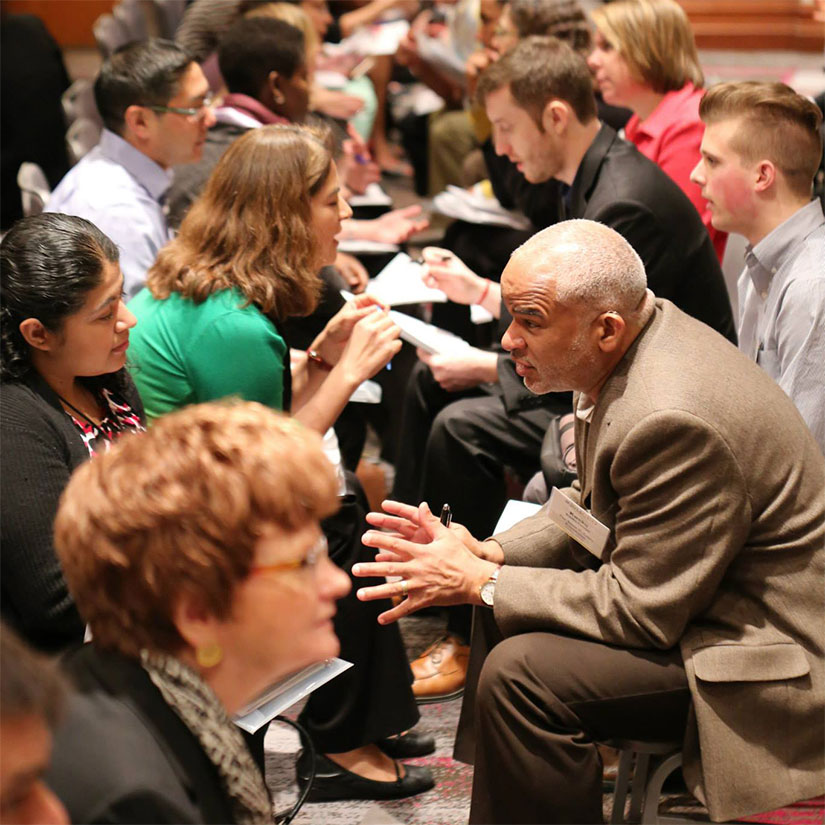 Participation and Power in Philanthropy
Exploring the challenges philanthropy faces around inclusiveness, ownership, and the agency of those it seeks to impact
Event Details
All corners of America are grappling with issues of power and privilege. In philanthropy, the conversation about ceding power has many entry points from supporting proximate leaders to trust-based philanthropy to funding efforts that center racial equity, to name a few.
Against this backdrop, we find ourselves with more questions than answers, including: How is institutional philanthropy complicit when it comes to systems of oppression? How can philanthropy act and give in a way that isn't disruptive, that doesn't attempt to "intervene"? What can funders do to acknowledge and engage the inherent worth and capability of the communities they seek to serve?
Drawing from the upcoming publication, "Participation, Power and Philanthropy: Putting Nonprofits and Communities in the Driver's Seat," GEO's Akilah Massey will introduce a framework—the "community participation spectrum"—to anchor the discussion.
This webinar is intended to explore the challenges that philanthropy faces about inclusiveness, ownership and the agency of those it seeks to impact. The speakers will reflect on their respective observations, approaches, and experiences, and engage in Q&A with session participants who are also confronting and grappling with questions around power and philanthropy.
Start: Wednesday, December 9, 2:00 PM Eastern
End: Wednesday, December 9, 3:00 PM Eastern
Wednesday, December 9, 2020
2:00 pm - 3:00 pm EST.
You can register for the event here
Free for GEO Members
$50 for Non-Members
If you have any questions about this programming, please contact Akilah Massey.
Speakers
Gabriela Alcalde

Executive Director , Elmina B. Sewall Foundation

Justin Steele

Director, Google.org

Kim McPherson

Sr. Program Officer, St. David's Foundation

Rohit Menezes

Partner , The Bridgespan Group
Questions?
Contact Akilah Massey
Back to top